Custom made neodymium magnets
Custom made neodymium magnets according to your company requirements. We sell all grades of neodymium magnets, custom shapes, sizes and coating.
Mass production of neodymium magnets according to your company specification.
High quality.
Optimized performance and cost to your company's needs.
Design assistance.
Free samples.
REACH & ROHS compliance.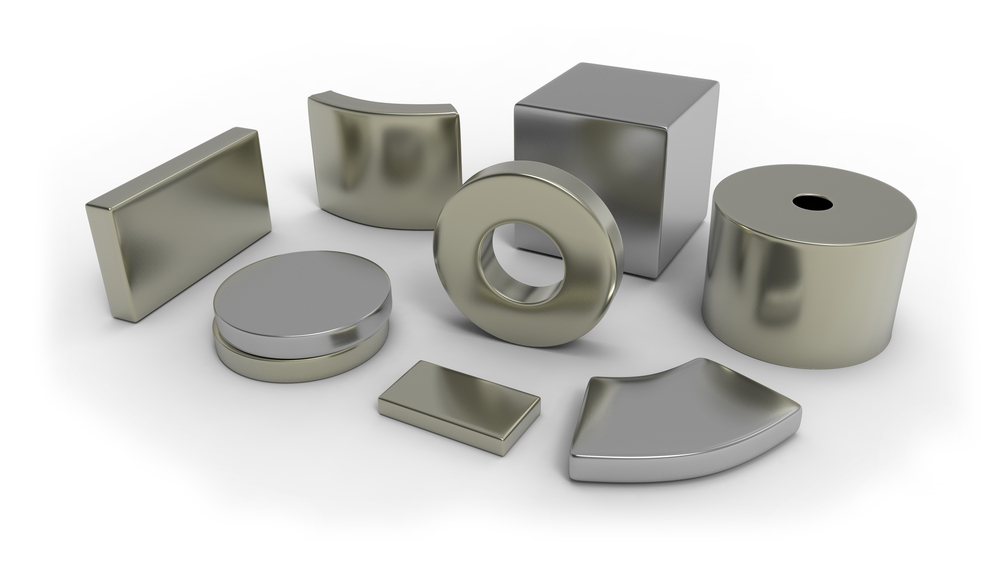 Custom shaped neodymium magnets
The basic shapes of neodymium magnets are blocks, arc segments (used mostly in DC motors), discs, cylinders and rings. More complicated and unsymmetrical shapes are made by  wire cutting, drilling or machining. the process of sintering and manufacturing mass neodymium magnets has it's own limitations. And so, not all shapes are within our normal manufacturing capability. please use the contact form in order to ask our team about special shaped neodymium magnets.
The first step to manufacturing. We recommend to check prototype or samples of your new custom neodymium magnet and make sure it's magnetic properties is what you are looking for. Obviously, it is an important step to make sure that we have the right magnet will be used in your application and correct optimization was made by both companies engineering teams