Frame linear solenoids are used in many industries. Its simple design and reliability make them the perfect choice for several applications, such as locking systems.
Voltage requirements:
linear solenoid: 12 or 24 volts
Pull-type solenoid: 12 volts and 230 volts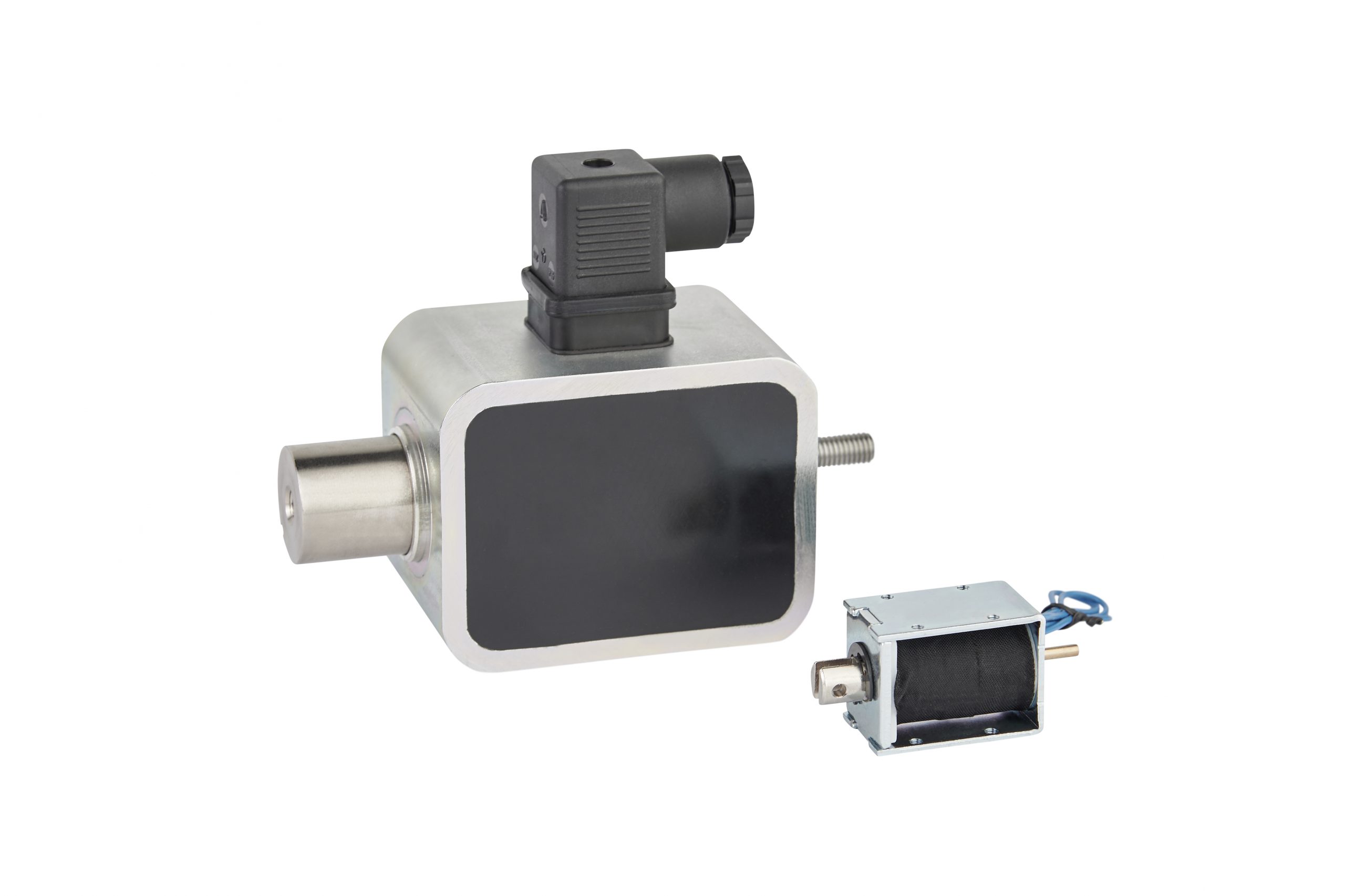 Technical details and specifications:
Magma's Frame Linear Solenoids:
For an optimized catalog view, it is advised to use desktop resolution and not mobile.
Length [mm] 

Width [mm]

Height [mm]

Power [W]

Stroke Length [mm]

Stroke Force [N]

Weight
[g]

Download
Data Sheet

15

10

8

0.8

4

0.05 

6

 

21

11

10

1.2

4

0.08

11

 

30.5

30

28

5.2

5

1

112

 

40

32

24

6.5

3.5

4

132

 

51

39

30

10

8

2

320

 

60

40

32

11

10

4.5

477

 

75

60

48

23

20

6

1,310

 

90

70

60

30

25

19

2,260

 

100

80

70

39

30

19

3,540